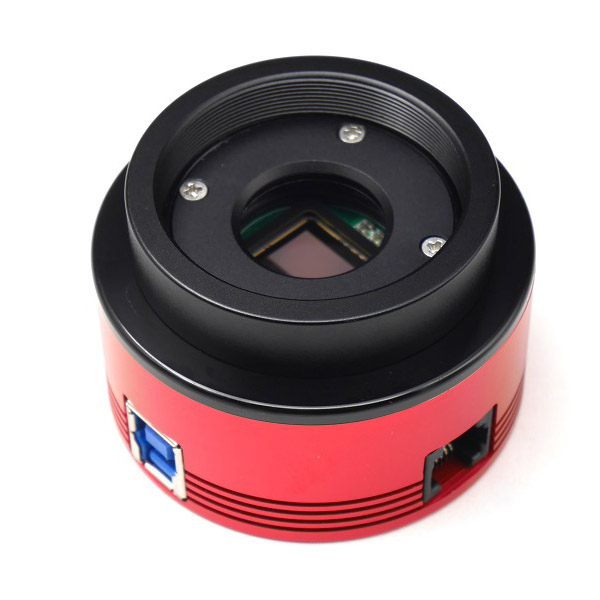 ZWO ASI174MM Camera
ZWO
ZWO-30019
HK$ 3900
---
Deposit HK$ 3900
The Sony IMX174 monochrome CMOS sensor separates the ASI174MM from previous ASI models. This type 1/1.2" Sony CMOS image sensor features a 1936 x 1216 array with, 5.86µm pixels in it. It has a lot of advantages when taking high quality solar, lunar, planetary, and deep sky object images.
Pregius Global Shutter function with analog memory permits the scanning of all pixels simultaneously. The Sony IMX174's global shutter function provides improved image quality by making sure images of moving objects avoid focal plane distortion. This is especially helpful when performing solar or lunar imaging. Bad seeing, wind, or movement can alter the image if the readout speed is not quick enough (< 30fps).
Sony Exmor technology uses column-parallel A/D conversion for high speed processing, low noise, and low power dissipation.
ROI, or Region of Interest Mode lets you capture up to 16 areas inside the effective pixels. This ability allows for even higher frame rates.
High speed imaging with a max of 164.5 fps at 10 bit ADC, and max of 128.2 fps at 12 bit ADC.